Media and Events
Scuba dives in the Gulf of Naples to comprehend the vulnerability of underwater cultural heritage
21.02.2023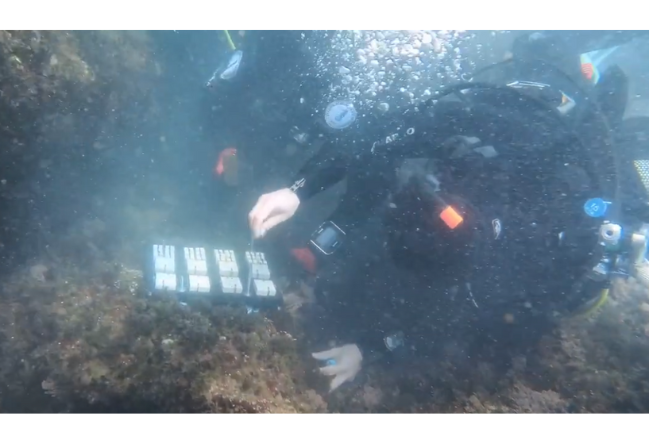 WATERISKULT is a project funded by the EU that aims at investigating the effects of key-factors of climate change on the conservation of underwater cultural heritage, including ocean acidification, sea level rise, ocean warming, and extreme weather events.
In this video Luigi Germinario, researcher of the Department of Geosciences of the University of Padova and principal investigator of WATERISKULT, explains more about a recent mission in in the Gulf of Naples.
The team completed some scuba dives that allowed observing the deterioration patterns of archaeological structures and building materials, collecting a set of samples, and installing experimental setups for monitoring material decay due to seawater acidification.
The field and laboratory experimentation will continue in the next year with new surveys, simulations, and analyses, with the goal of building a deeper knowledge about the interaction between cultural heritage and the submarine environment.
---
Underwater shooting by Luigi Germinario
Video editing by Barbara Paknazar
| | |
| --- | --- |
| | The project WATERISKULT has received funding from the European Union's Horizon 2020 research and innovation program under the Marie Skłodowska-Curie Individual Fellowships (grant agreement no. 101022386). |